RESEARCH
---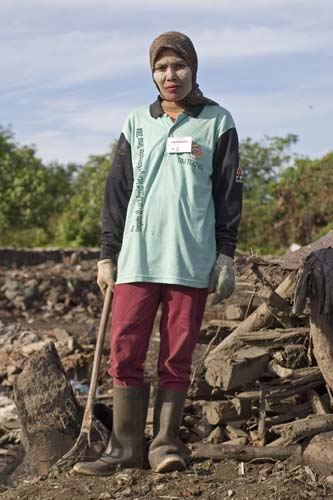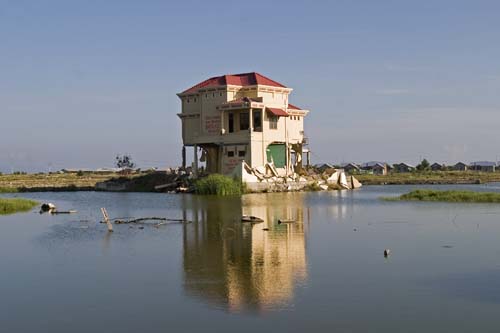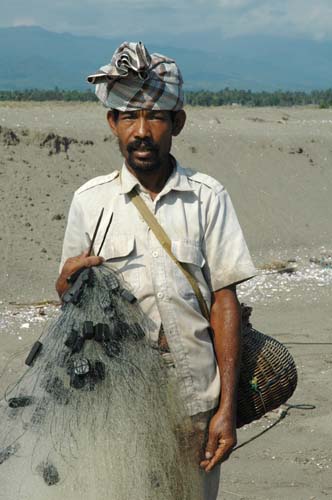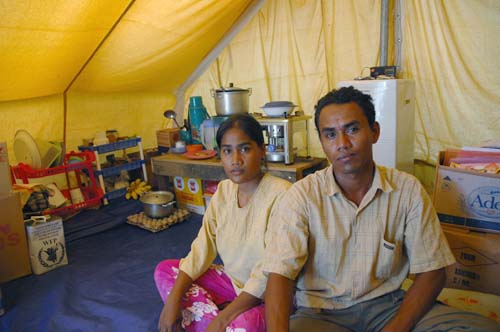 Research & Consultancies
---

Apart from her work as journalist and writer, Hilde Janssen regularly takes up research and advisory assignments. She is a trained anthropologist, skilled interviewer and has specific expertise in gender, community participation, qualitative impact analysis, and communications. While some research has a strong journalism angle, others are studies, assessment missions and evaluations based on specific request by third parties. This page gives a sample of recent assignments.
Television Travel Series 'Van Dis in Indonesia' (2011-2012)
The VPRO Television asked Hilde in May 2011 to join the film team of Adriaan van Dis and Hans Pool for the production of a special travel programme in Indonesia. Hilde was involved in the research and joined Van Dis and Pool on their travels in Indonesia as a local producer. The travel series focuses on Van Dis quest of his family's past in the former Dutch colony, and traces of the Dutch heritage in present day Indonesia in Language, religion and politics. With her country expertise, large network and language skills Hilde provided the needed guidance and support during preparations, in the field and afterwards during the editing process. The series was broadcasted on Dutch television by the VPRO in March-April 2012 and well received, attracting a lot of media attention. In June the VPRO launched a DVD of the series.

SPIN Scientific Programme Indonesia Netherlands (2012)
To highlight ten years of scientific collaboration between The Netherlands and Indonesia, the Royal Netherlands Academy of Arts and Sciences published the brochure 'Looking ahead, looking back'. Hilde was assigned to contribute text boxes on the scientific practice, interviewing several scientists, both Indonesian and Dutch, regarding their experiences as members of various research programmes. The brochure was distributed during a special congress in Amsterdam in July 2012, announcing the winners of eight new SPIN research programme.

New edition Dutch Travel Guide on Indonesia (2012)
As a long term resident of and expert on Indonesia, Hilde was asked as editor and main contributor to compose a new edition of the travel guide 'Te Gast in Indonesië'. This pocket edition is part of a series of guidebooks, providing unique insights in the lives of the local people as well as practical travel tips. Hilde contributed articles on the unity in diversity of Indonesia's multicultural society, describing religious practices and rituals of Javanese Muslims and Balinese Hindu. She highlights the natural richness of the archipelago, highlighting policies to protect the endangered Sumatran orang-utans, tigers, elephants and rhinos and their natural habitat.
Aceh Tsunami & Coastal Rehabilitation (2009)
As an expert on Indonesia and the tsunami affected regions there, Hilde participated in the end evaluation of the Green Coast project of the Aceh Indonesia country programme of coastal rehabilitation at the request of Wetlands International. The Oxfam Novib funded Green Coast is a joint project of four organisations, with WI as the lead agency, working in tsunami-affected countries, with a focus on the recovery of coastal ecosystems to support and rehabilitate local livelihoods. Together with a Dutch wetland expert Hilde travelled to Aceh to visit several projects initiated by Green Coast and interview local communities, staff and involved officials on the development of the projects. In 2006 Hilde also participated in the mid-term evaluation of the Green Coast project and conducted the evaluation of its Aceh-Indonesia country programme of coastal rehabilitation. Both evaluation missions resulted in a briefing with the local staff as well as a written report.
Disaster Risk Management (2007)
In response to several disaster responses Oxfam Novib requested Hilde to participate in a country-specific assessment of the organizational capacity for Disaster Risk Management (DRM) and response, for its counterparts in Indonesia. The assessment was agreed on and planned by Oxfam International in the context of the contingency planning process for Indonesia. Travelling to several disaster prone regions in Indonesia Hilde and her team leader, a DRM expert, investigated the experiences in, and interest for DRM and response of existing and possible future Oxfam Novib counterparts, identifying areas that can be strengthened in the context of the Indonesia contingency planning process. Furthermore they also looked at future involvement of Oxfam Novib and counterparts in DRM and response, in order to develop the specific niche in Indonesia. The assessment was finalised with a presentation cum discussion with Indonesian counterparts followed by a written report.
SPIN Scientific cooperation (2007)
After years of scientific collaboration between The Netherlands and Indonesia, the Dutch Royal Academy of Science requested a brochure to shine a light on the benefits and weaknesses as experienced by scientist from both countries. Hilde was asked to contribute from Indonesia, interviewing several scientists, both Indonesian and Dutch to report on their specific activities and review the positive contribution and criticism. The brochure was distributed during a two/yearly congress of the SPIN programme.
Aceh Tsunami & Rehabilitation Projects (2006-2007)
For more in-depth news coverage on the rehabilitation process, the Dutch ministry of Foreign Affairs assigned Hilde to follow three Dutch supported projects in intervals during a year, in collaboration with photographer Mohamad Iqbal. Hilde selected a house building project in Lambung village close to Banda Aceh, the harbour rehabilitation and jetty construction in Krueng Raya and the tsunami-waste processing project in Meulaboh in southern Aceh. During regular visits Hilde registered the progress and interviewed villagers, government officials, aid workers and others involved in the projects, while photographer Iqbal documented the developments. Their work was published both on line and in print by the Dutch magazine Internationale Samenwerking and resulted also in a photo exhibition ´Aceh on the Move´ that was exhibited in several places in Indonesia and The Netherlands during 2007.
Aceh Tsunami & Microfinance (2006)
Looking for sustainable rehabilitation of the tsunami affected fishery communities the Dutch donor agency Oxfam Novib assigned Hilde to explore and identify appropriate models for the development of a microfinance programme in coastal areas of Aceh in collaboration with a Malaysian MF expert. Travelling across the region they identified existing initiatives, their strengths and weaknesses in order to assess opportunities for sustainable programmes. As a follow-up Hilde supported the initial stage of an appraisal mission for the development of a microfinance project in Aceh by BRAC, Bangladesh, commissioned by Oxfam Novib. In the meantime she conducted an evaluation of a micro finance programme of Oxfam partner CARe in Aceh and also conducted an evaluation of the Indonesian Foundation Daya Pertiwi regarding its West Timor programme for economic and social empowerment of marginal farmers through credit in kind activities, as part of team of Blue Rhino Consult for the German donor agency EED.
Aceh Tsunami impact on Fishing Communities (2005-2006)
Reporting the aftermath of the tsunami that hit the Indonesian province of Aceh on boxing day 2004, Hilde visited many fishing communities. On a special assignment for the International Collective in Suport of Fishworkers (ICSF) to study the ´Post-tsunami Rehabilitation of Fishing Communities and Fisheries-based Livelihoods´, Hilde revisited several places during the month long tour along the East and West coast of Aceh, to have a closer look at the impact of the rehabilitation efforts. The study resulted in several policy recommendations based on a detailed report regarding the magnitude of the damage to fishing boats, gear and infrastructure as well the aid received by numerous international aid organisations and governments and the positive and negative impact of those interventions. The study of Aceh was part of a series of other countries hit by the same tsunami, like India, Sri Lanka and Thailand. The studies were studies published in a report by ICSF and presented to involved policymakers during a workshop in January 2006 in Chennai, India.
Talking about a IT revolution (2002)
Writing a background paper for the UN Summit on the Information Society, commissioned by Hivos, IICD, and One World titled 'Talking about a revolution: the information society, digital dilemma's and fair balances.' The article was based on literature research as well as several field trips in different part of India where information technology was introduced in local communities to improve access to information, markets and services. In the western state of Maharashtra Hilde visited a sugarcane area where villages IT computer centres where used to organise the harvesting schemes with the nearby factory as well as register the delivery and sales of sugar cane and other agriculture goods, like dairy mild and vegetables. In the southern state of Tamil Nadu Hilde participated in a Digital Village tour and workshop.